Expert Planning. Award Winning Service. Unbeatable Value
Start Planning your Journey
Take a Look at Our
MOST POPULAR TOURS
Why Choose A 2018 Escorted Globus Vacation
With over three hundred tours to choose from, spanning from the South Pacific into North & South America, and Europe, a 2018 escorted Globus vacation has what you need. If you prefer 4 & 5 star accommodations that are centrally located, walking distance to attractions, then don't look any further than an escorted Globus tour. 2018 Globus vacations focus on first class experiential such as:
4 & 5 Star Centrally Located Hotels
Breakfast Daily, A Few Dinners, and Experiential Dining
An Experienced Tour Director
VIP Access Into MUST-SEE Sights
Deluxe Air-Conditioned Motor-Coach
One of the most frequently asked questions we receive is, "What's An Escorted Globus Vacation?" A Globus tour is a well-planned vacation package, including everything you see above. When you're traveling on your own, you're too busy getting somewhere, which means you're too busy seeing things. 2018 Globus vacations will have you doing things such as taking a Tango Lesson in Argentina or experiencing dinner on a Sicilian Farm. You'll return home with more travel knowledge than ever before!
A Globus vacation will also save you money not to mention time... Did you know that a well-planned vacation package can save you upwards of 40% when compared to taking your own vacation with all the inclusions you see above? And because of what's included, Globus automatically provides time for relaxation. You'll get to explore a city on your own after you've taken a tour of it so you know where you're at, at all times! In Florence or Rome while on a 2018 Globus Italy vacation, you can visit one of the piazzas, pick up an espresso or gelato and sit & people watch. You'd be amazed at how enjoyable people watching in Italy really is!
This brings us to meals, which is an important part of traveling... Just because you're in a particular country, doesn't mean that the food or the manner in which people cook it is the same. No! In Spain for example, the culture of eating varies from region to region mostly due to geography and climate. Take the Andalucians in Southern Spain who eat much later than the Spanish people of any other region; Lunch is served at 4pm while dinner is sometimes served at midnight! A big reason for that is Tapas! Did you know that the birthplace of The Tapa is Andalucia? Granada is the only city in Spain that serves Tapas FREE OF CHARGE with wine. All other restaurants throughout Spain and the world either ask or include tapas as an option.
Reviews
Elena A.
Customer service was quick, pleasant , very helpful, patient and able to provide all answers to questions and requests asked. I had a very easy time dealing with and i would use the same in the future . Great price and very clear explanations re additional concerns. will recommend to friends and relatives.
Linda K
Brenda was prompt and timely with all we asked of her. And very, very pleasant as well. Very knowledgable concerning the insurance question we had. It was all good and Brenda was patient and professional Great experience.
Maida M.
Brenda was on the ball because she realized I had booked my departure incorrectly and was flying into the wrong airport for the tour. She called me at home and I was able to correct it with the airline at no additional cost to me. I was very thankful !
Lim Y
Gabriela has been helpful & very prompt in providing information about Antarctica trip. We are definitely joining the trip, pending the timing.
Judith K.
Excellent and almost immediate service. Plus saved me more money than I anticipated.
Jim L.
New York
Whenever the subject of "how did you book your travel plans", we always recommend Atlas Cruises & Tours in Florida and you specifically. And, yes, we beginning to search for 2017 travel. This trip was near the top of our best tours and, as usual, a lot had to due with your support and patience. We look forward to working with you on our 2017 and future plans.
Trupti S
Over all we are very pleased with all the information provided by Alex. The process was very smooth. We are excited about our trip to Europe and hoping we will have enjoyable trip without any issue. based on my experience with your company I do have high expectation for this trip.
Rose C.
Carol was tremendous in her prompt attention to our vacation request. Due to circumstances out of our control, we are not able to join in on this tour. FOR SURE, we will use Carol in the future.
Mary P
Brenda was excellent.. Knowledgeable, thoughtful, responded quickly and did a great job...
Shikh S.
Good service and Sandi was very helpful. Clients need all details as normally they are far away from your office and with the time difference of 10-12 hours it is the prompt reply with all details makes the difference between good and bad service.
Latest From Our Blog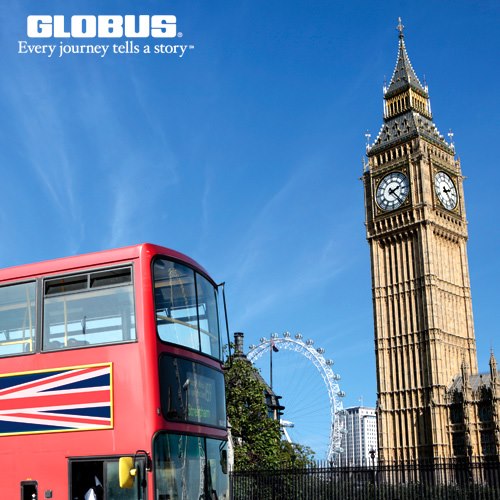 2018 Escorted Globus Vacations Are On Sale and Italy, NewFoundland, and Labrador are waiting!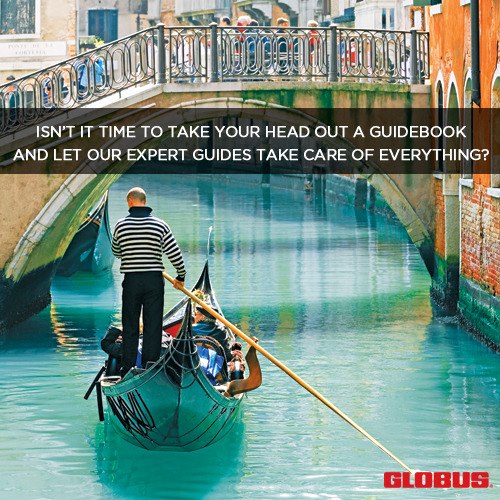 What is a Guided Vacation if not the perfectly packaged trip? Globus Tours, which has